Welcome to the View from the Cliff Projection Mapping page! A LOT has been created and mapped since this page, so check back for new material on the website often!
Check out these photos of a piece designed for the 2012 Siggraph Studio by Bo Allen!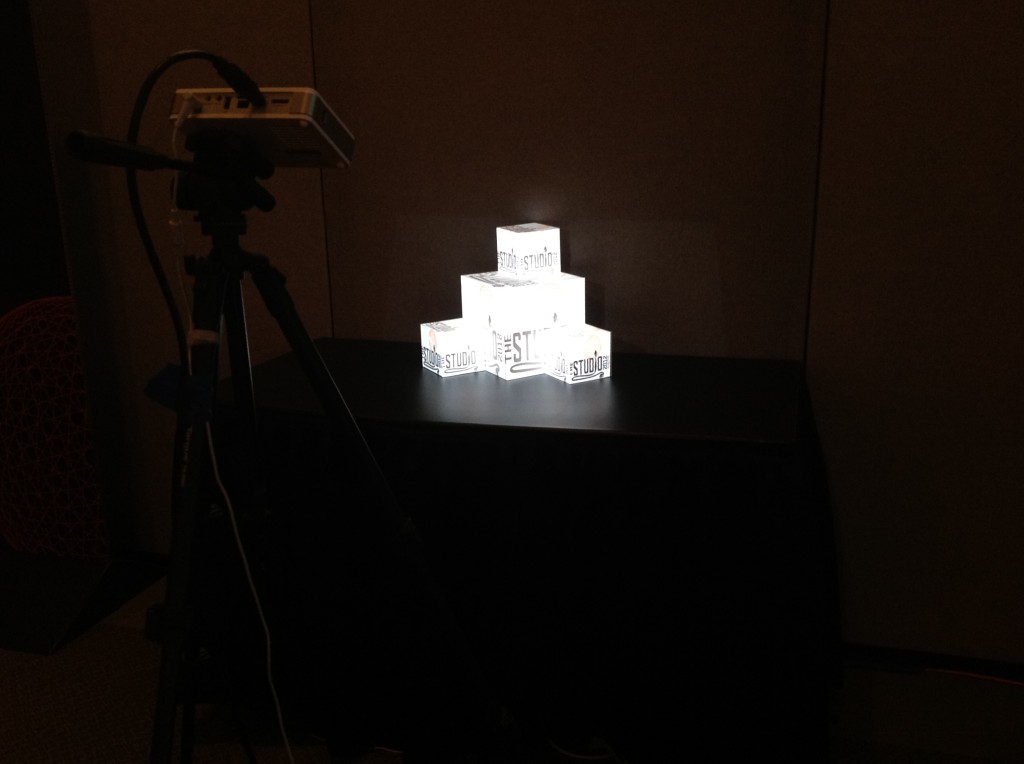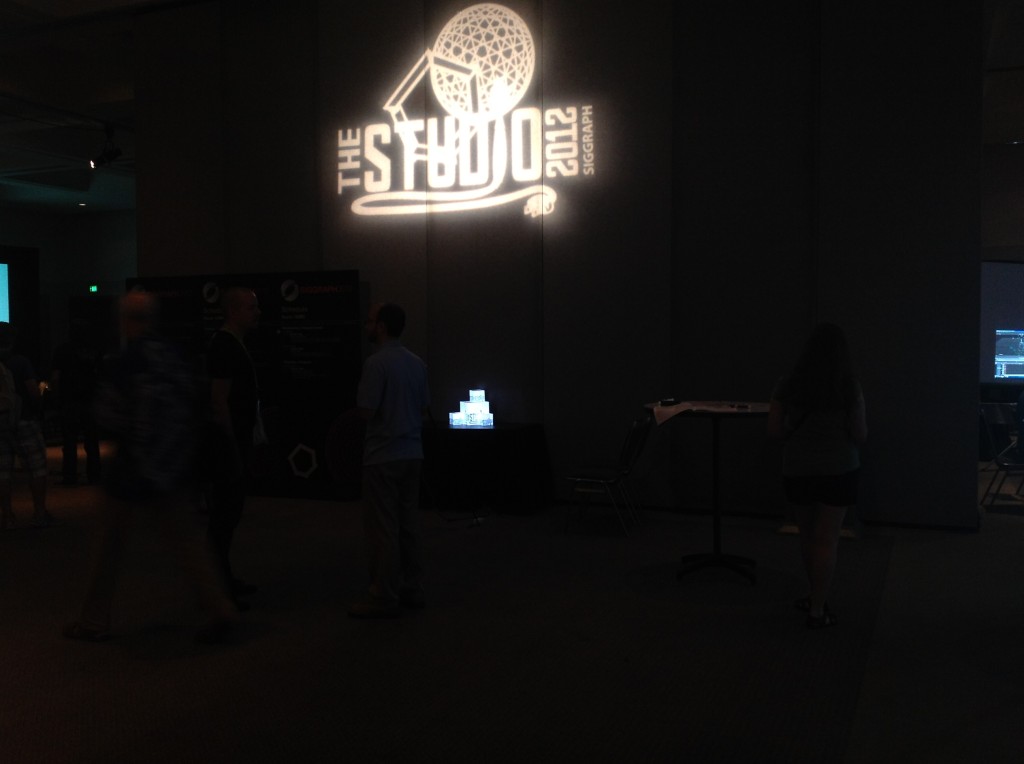 Below is a photo documentation of a mock-up VJ setup designed by Bo Allen in August of 2012.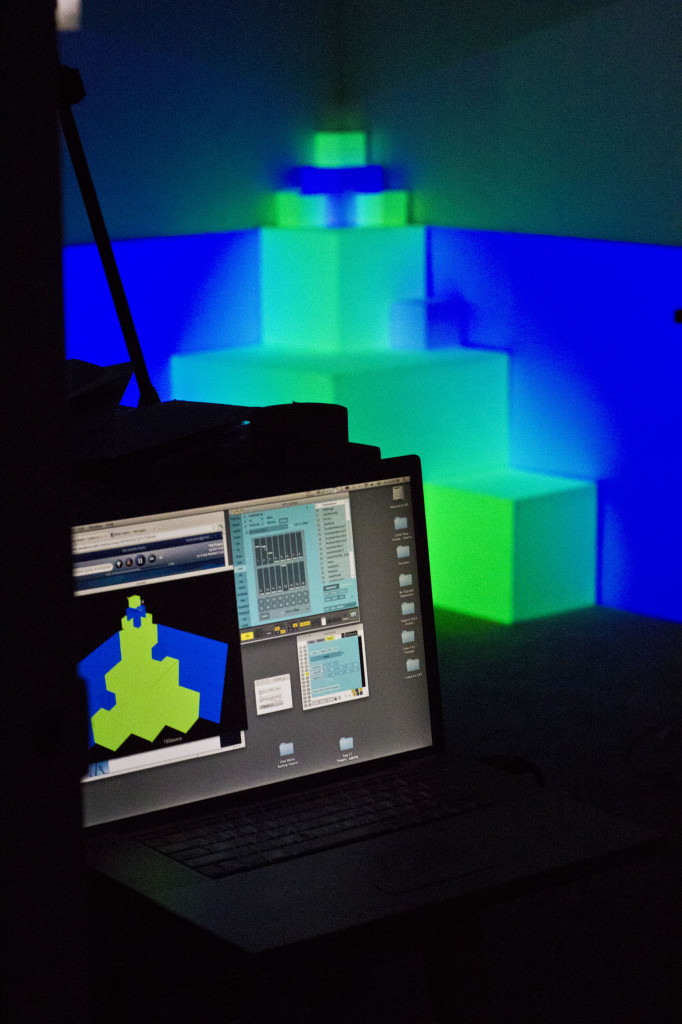 Below you will find some photo documentation of a piece designed by Bo Allen for ASU West's 2012 Call and Response show "War and Peace." In this piece viewers could control playback of video projected onto foam core grenades using a custom TouchOSC interface on the iPad.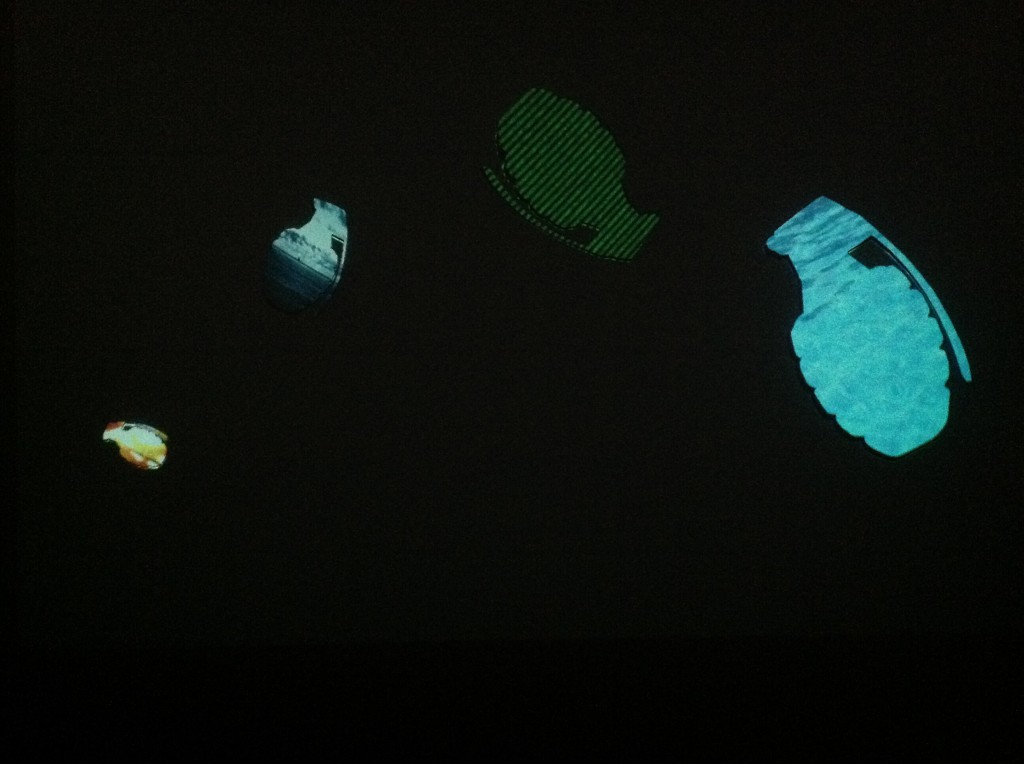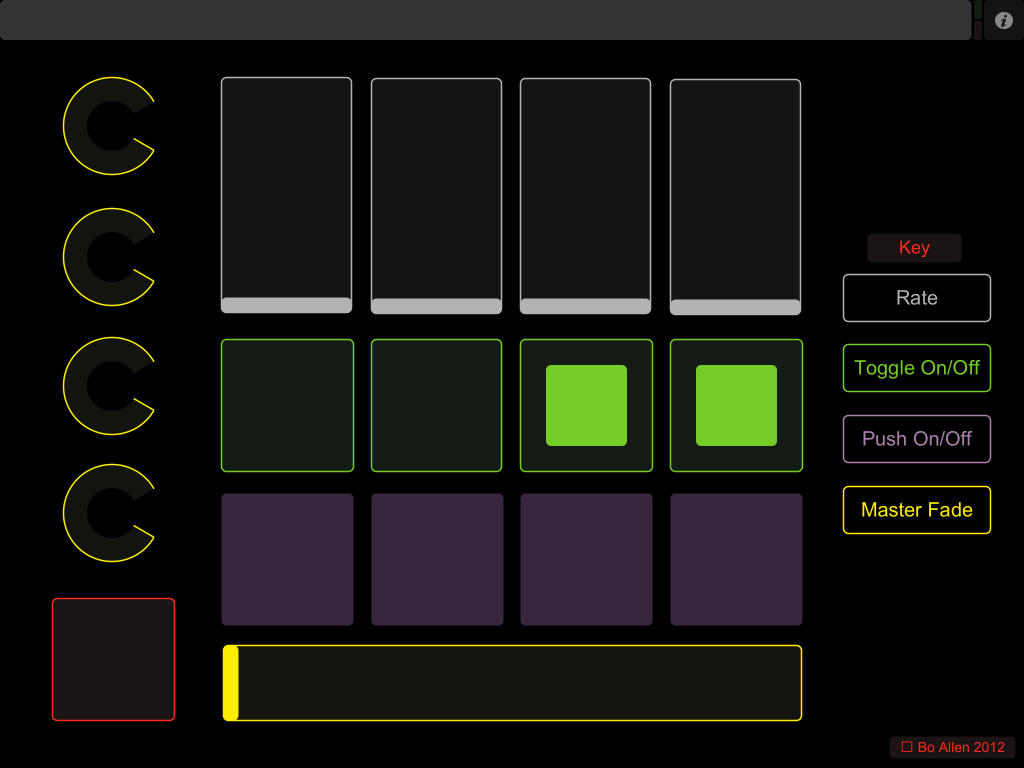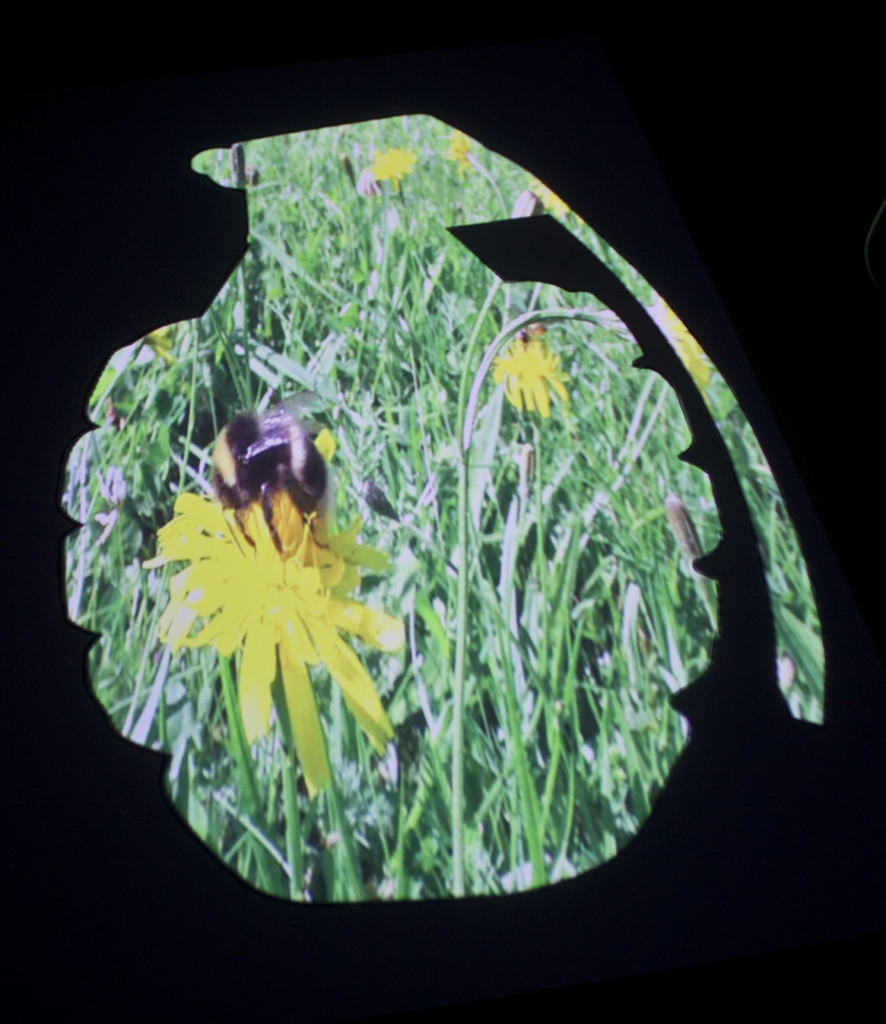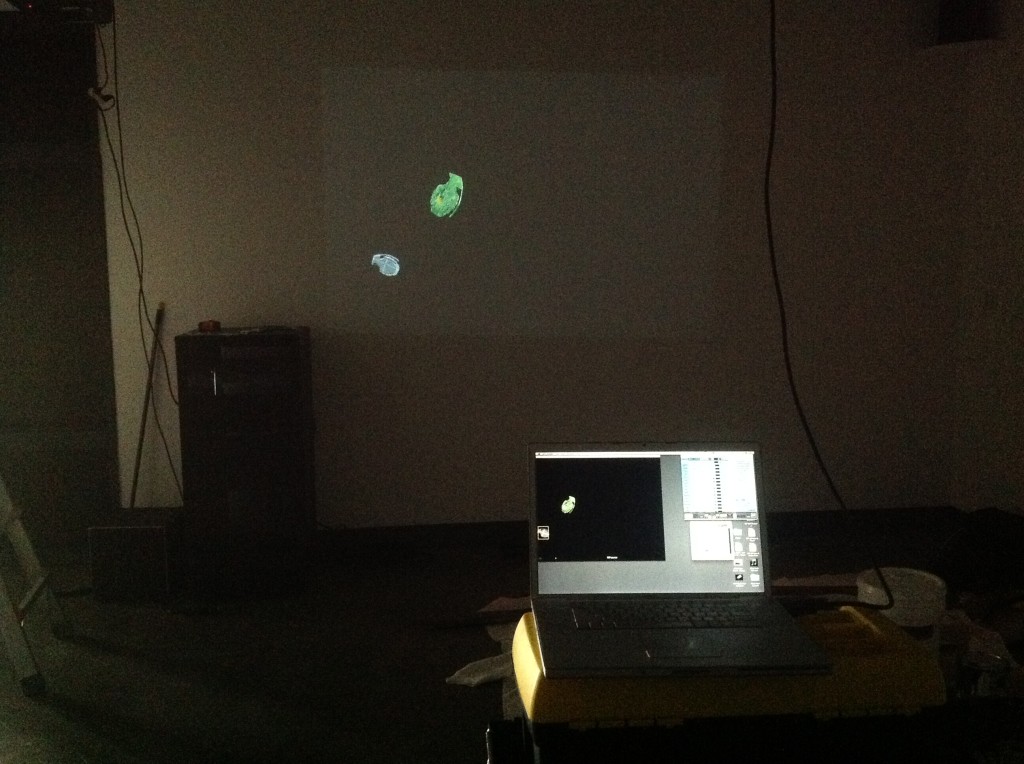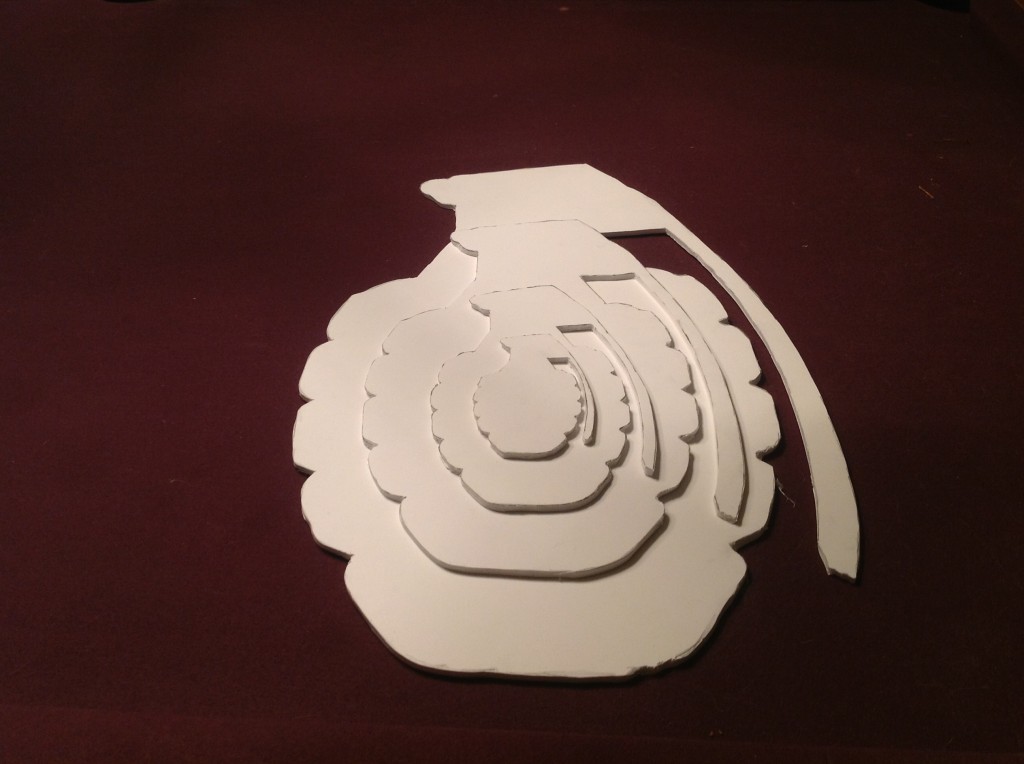 Check out the VFTC 2012 Christmas Tree!